Do you have Multiple Sclerosis (MS) and are interested in becoming a member of the Sussex MS Centre?
Sussex MS Centre is a vibrant user led community which is here to help you manage your MS and the challenges that come with this life changing condition.
Whether you are newly diagnosed or have lived with MS for many years, you'll find support, advice and services at the centre that will help you manage your symptoms and stay active.
MS can turn your life into a bit of a roller coaster. It can be frightening (particularly when first diagnosed), unforeseeable and unsettling, disrupting normal life routines or making it hard to engage in society in a way we're used to.
There's always a friendly member of staff to talk to at the Centre and many members are keen to help and lend a friendly ear and share their experiences.
By joining as a member you can access our Oxygen Therapy, all our other therapies and our Live and Online Classes as well as becoming part of a friendly, caring community with peer support and access to up-to-date information. And we understand the challenges that you, your family and your carers may be experiencing.
It's not expensive. Our initial joining fee is £20.00 followed by an annual membership subscription fee of £20.00 per person, payable each January.
All therapies are subsidised, but if you need help with the cost of any therapy sessions please contact EJ, the Centre Manager. We'll never turn anyone away who needs our help and we'll never refuse therapy to those who might struggle to pay. What's more, our classes are free but we're grateful for any donations you make as this really helps to keep teh classes afloat - we are fundraising to support them. If that's not enough we have a very active Social Committee, who put on events for members and their guests at extremely affordable prices.
We look forward to meeting you and welcoming you to our growing family!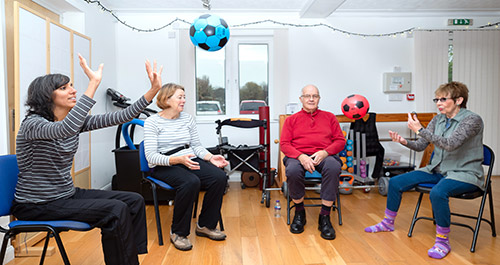 You can either download our Membership Pack as a complete document or as separate files below - please use the membership form if you have the condition MS. If you are interested in joining and you do not have MS please contact us directly.
Visiting the Centre for the first time
If you wish to become a member it would help us greatly if you could print out and complete the Membership Application Form before you come into the Centre for the first time.
Currently we do not have capacity to take on any new non-MS members but it is always worth ringing us from time to time to check where we are at with this.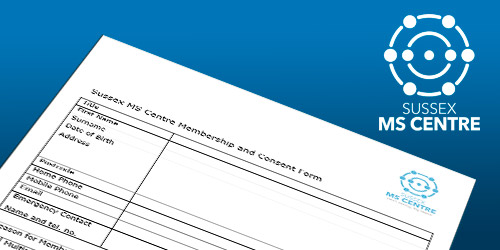 Click the links below to download issues of The Belle: