Back in 1983 there were no real treatments for Multiple Sclerosis (MS) – perhaps just a few sessions of physiotherapy and some vaguely reassuring words.
For Don Hawkins and his dedicated team this was not good enough. So, they advertised in the local press, held public meetings, raised funds – and founded Sussex MS Centre.
Within a year, there was enough money to purchase and install an oxygen chamber in Shoreham's Southlands Hospital, one of the first in the country specifically for people with MS. The results were astonishing, and soon our community had grown to over 100 people.
In 1994, with Southlands Hospital needing to expand, Adur District Council offered us space in Southwick Recreation Ground (complete with parking) – our current leafy, green and airy home, where we erected second-hand prefabricated buildings and continued to grow. By 2007 we'd made such a name for ourselves that we added an additional unit to house a multipurpose gym floor, and in 2009 we refurbished the original prefabricated buildings.
Ten years on, we are a flourishing user-led community with a small team of professional staff and a dedicated Board of Trustees. Most of us have MS, though some have other conditions. Oxygen Therapy remains at the heart of what we do, but we also offer individual holistic therapies and drop-in classes, and we have a thriving social calendar.
Whether you've been recently diagnosed with MS or have had it for a while, we can offer you treatment and support whenever you need it.
Our Board of Trustees have a range of relevant knowledge and skills. Two thirds have MS, while the others are regular volunteers with skills relevant to governing the centre.
All our Board members are frequent visitors to the Centre, interacting with members and staff. This gives them a good insight into the Centre's varying needs.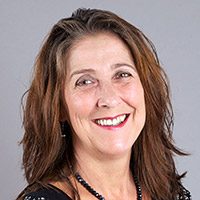 Therapist liaison trustee and Osteopath
I was diagnosed with MS in 2001, and have been a member of the Centre since 2005, and a Trustee since 2011.
I am a Registered Osteopath. I work at the Centre, a medical centre and various natural health centres and have taught Osteopathy, Seated Exercise, Shiatsu and Chi Gong over the years. I attend the Centre for Oxygen Therapy, Pilates, Voice work, Beauty Therapy and occasionally Acupuncture and Therapeutic Massage.
I became a Trustee because I felt I could contribute to the Centre from a Business, Health and Safety and a holistic point of view.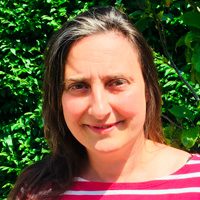 Centre Manager
Emily-Jane (known as EJ!) has been full-time Centre Manager since December 2018, before which she worked in the Arts and education for 18 years. She has always been interested in complementary therapies and was therefore very drawn to working at the Centre.
She has a broad remit including the day-to-day running of the Centre, HR, financial management, and working with Trustees to ensure effective governance. Her most important aim of all, though, is to provide a safe, warm, welcoming space for all the Centre's members. If you've not yet spoken to her, please do introduce yourself – she'd love to meet you.
Development Manager
Jane was diagnosed with MS in 2001 and has worked part-time at the Centre since 2003.
Jane concentrates her time on policy and planning, producing the Centre's literature and newsletters, finding grants and other forms of funding to help us maintain the Centre's running costs, and to expand our services.
If you would like to help us with other forms of funding, you can email Jane at jane.taylor@mssussex.com
Support Officer
Ali starting work with us in mid-July as our new Support Officer and is very much enjoying herself in her new position.
She has previously worked within HERE (a not for profit organisation that works with the NHS) and the NHS for the past 19 years as an Assistant Practice Manager and a Learning and Development Officer.
Our Volunteers
We have an amazing group of people who come to the Centre every day to help us; without our volunteers we would not be able to open six days a week, and provide some evening services.
They help us run our reception, our HBO chamber, our kitchen, our social and fundraising events and of course, all our Trustees are volunteers.
Our volunteers' page details the many ways in which you can involved in putting something back into the centre. We always need your help so if you think you could volunteer some time with us please feel free to contact us.
Our Interns
We are very lucky to have some great people who come and work with us through various work placement schemes.
Please see our volunteer's page for the latest openings.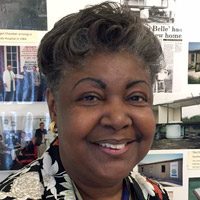 Patron
Debbie Kennard has previously served four years in as County Councillor for Shoreham, and one year as the Deputy Cabinet Member for Children – Start of Life.
She is the Director of an organisation Blueprint 22 and the Sussex Art Academy. Debbie is the Cabinet Member for Safer, Stronger Communities for West Sussex County Council.
Patron
Alastair is a former England rugby union player and also played county cricket for Gloucestershire.
He won the BBC Sports Personality of the Year Helen Rollason Award in 2008 for his work in spreading awareness of multiple sclerosis. In 2009 Alastair was awarded a CBE in the Birthday Honours for his services to sports commentary and for his charity work in raising funds for MS.